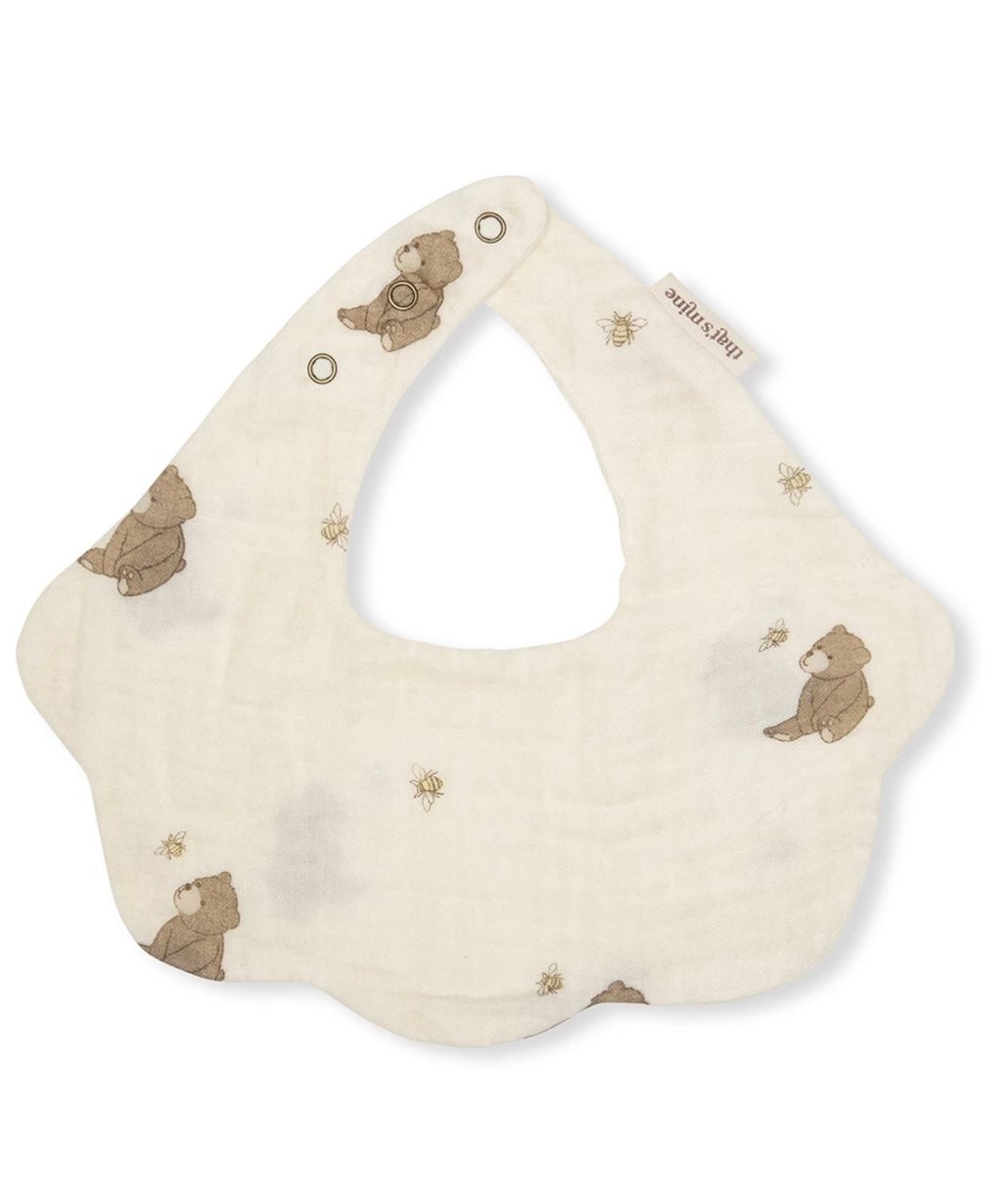 That's Mine
BEES AND BEARS MAJ BIB
Beautiful bib consist of two layers of muslin and has a nice wavy edge in off-white colour with bees and bears print all over. It has a round shape with three settings snaps.
Made of 100% organic cotton
Measurements: 29cm x 9cm x 9cm
Care: Do not bleach. Wash warm (max 40 degrees). Tumble dry on low heat.
---