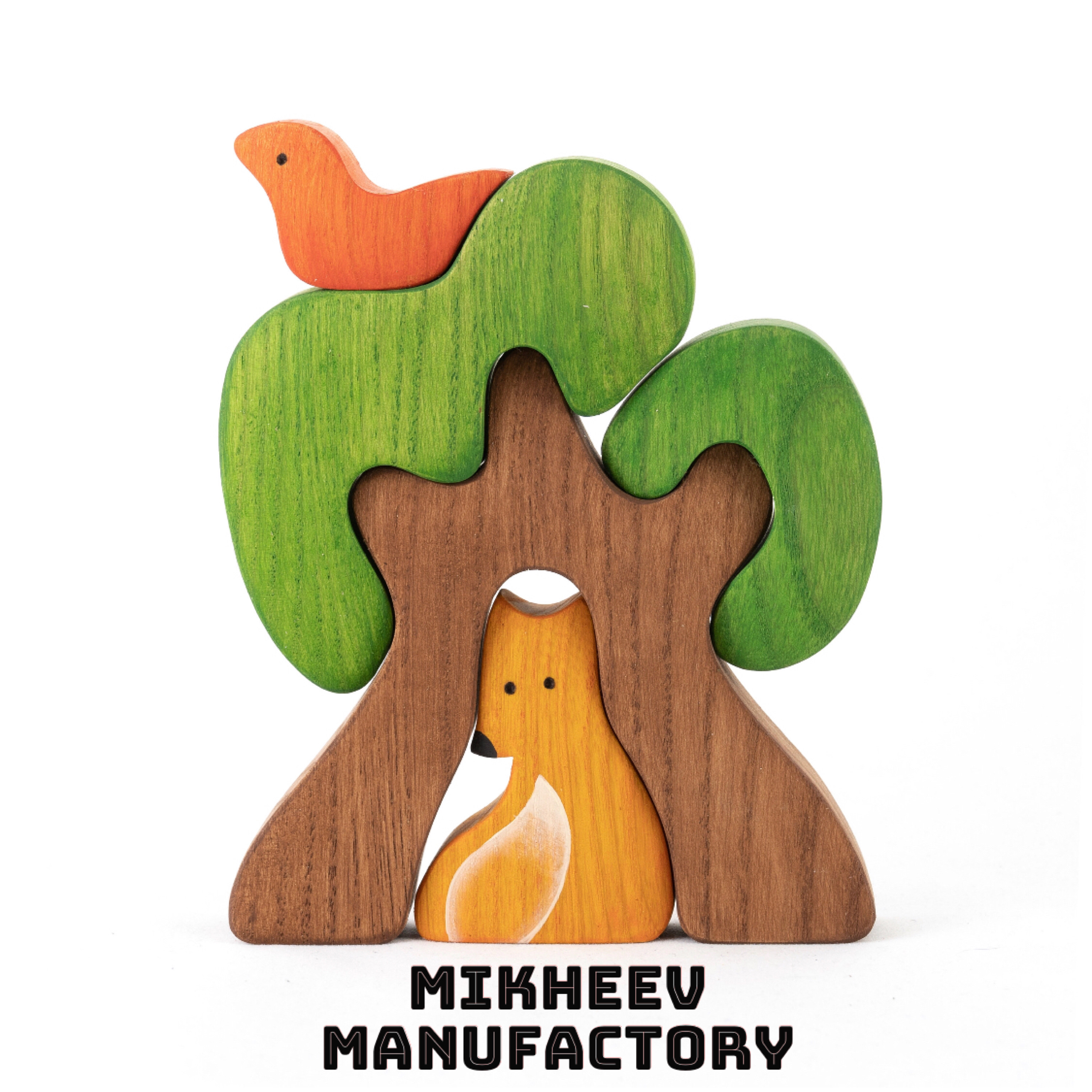 The lovely couple who are founders of Mikheev Manufactory started their family-run business offering quality wooden toys for children produced in Russia. They lovingly handcrafted all their toys using solid ash wood and water-based paints mixed with food grade flaxseed oil that are safe for kids.
At Mikheev, they produced beautifully handcrafted toys for babies and toddler to learn of different types of animals. We bring in their animals, birds & trees to show children the beauty of animals that live on our planet & help them to develop a willingness to care for animals. Their animals trees can be played mostly for stacking, storytelling, pretend play and even as puzzles! Each piece is handcrafted in a way they can stand on its own on a flat surface.
Mikheev woodmakers believe that wood is one of the best materials to make toys with as it is hard, durable, yet naturally warm to the touch. Having wooden toys at home brings nature closer to our urban city life.
Maintenance: Clean wood toys with a slightly damp cloth. Do not wash them so that the water-based paint will not fade or wash out. The colour and wood texture may slightly differ from the pictures.
---
FOREST ANIMALS SET OF 9
Sale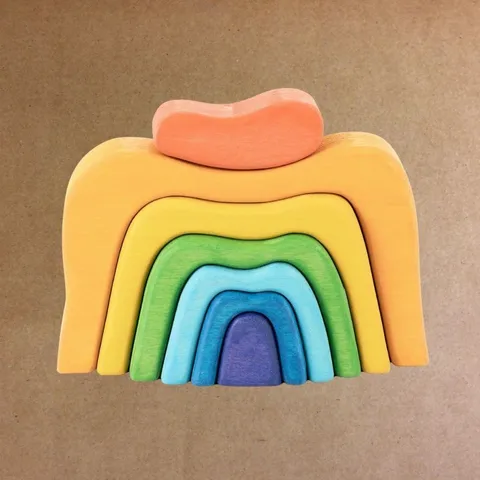 RAINBOW TUNNEL