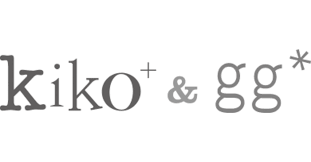 Kiko+ & GG* is a modern-minimalist, boutique toy brand from Osaka, Japan. Over 10 years ago, when plastic toys ruled the toy world - two female toy designers Kaz* and Novi* had a better idea. They believe that toys could be beautifully-designed, durable, AND fun for kids at the same time!
The brand concept is simple: to create beautifully-designed toys that spark imaginations and make you smile!
Kiko+ and GG* offers 2 collections of toys and gifts, suitable for babies & onwards.
---